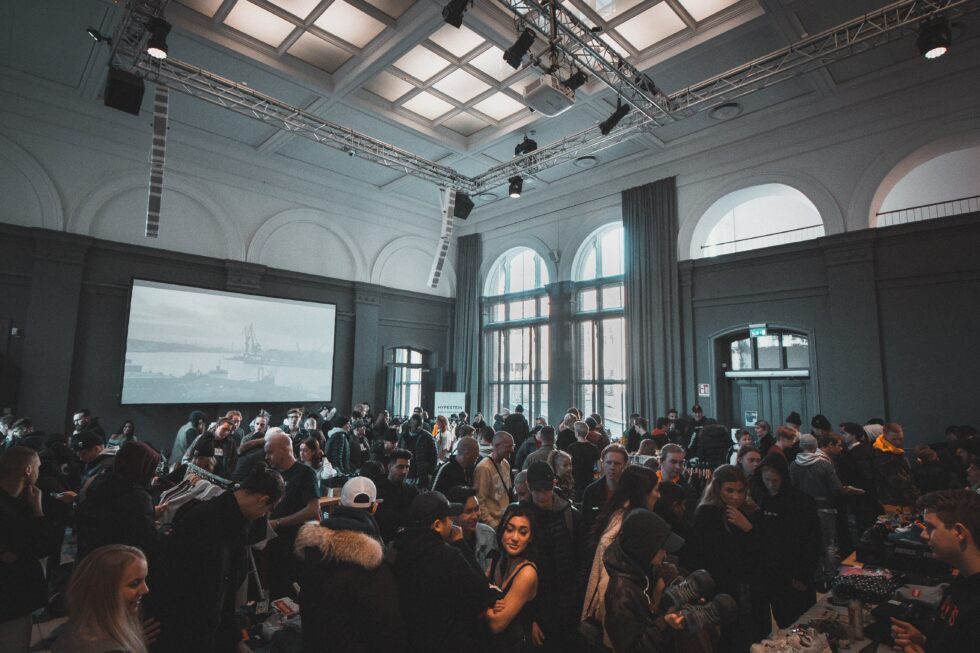 2021 was a Whole New World for Events. In-person events slowly made a comeback, but hybrid and digital events still seemed to be the norm. Bogues Group was busy with all types of events this year with a main focus in the nonprofit and corporate sectors. Working with organizations who better their community gave us insight to what these events really entail for not only the organization but also the population they serve. The events industry has always been dynamic, but this pandemic brought a heightened sense of change that keeps you on your toes when making plans. So how does this translate when working with a client and maximizing their event's success given the circumstances? There's three trends to expect in the New Year to guide your event planning while navigating an ongoing pandemic.
In-person events are slowly coming back, hybrid events are here to stay.
We're going on Year 3 of COVID-19, and many people are ready to get back out there. *According to a survey conducted by EventMB, only 14% of respondents reported that they would not feel comfortable attending a live event. We're definitely going to see an increase of in-person events in 2022, but the hybrid components will be common too. Event planners are learning ways to appeal to multiple audiences who have mixed feelings about being in public again, and hybrid aspects are working.
Streamlined healthy and safety protocols.
Another aspect that came from the difficulties of the past two years is a focus on sanitary precautions in public spaces. Depending on the area, as many regulations and mandates vary, many locations like offices, venues, arenas, shops and more saw an increase in safety procedures and guidelines for the health of employees and customers. This is also becoming a deciding factor for event planners and their venue selections. Would you feel more comfortable attending an event that has safety protocols in place?
Events will be socially charged.
This means we will see an increase in events highlighting social movements and causes. As events are ever-changing, so is our society and social climate. For example, people are changing their lifestyle in response to the devastating effects of climate change – this is translating to what organizations they support and ultimately, the types of events they will attend. Social movements are here to stay, and organizations are learning how to have a voice in the conversation.
BG had its fair share of twists and turns for client events this year, and they were all great learning experiences in this ever-changing industry. We have a special focus on the nonprofit and corporate and social sectors, and there's a couple of key ideas we discovered that will align with the upcoming trends in 2022 for events.
For Non-Profit organizations,
Events will remain mostly digital.
Peer-to-peer fundraising is a great way for people to stay connected while getting others involved in important causes.
For Corporate and Social events,
In-person outings are ramping up, by keeping attendance low and more intimate.
Certain hybrid features like live broadcasting are here to stay.
*https://f.hubspotusercontent40.net/hubfs/449646/EventMB/State-of-the-Event-Industry-Q3-Results.pdf