Currently, women make up 50% of the workforce, yet only 10% of CEOs are female and only 2% are women of color. This alarming statistic motivated Bogues Group to take action and develop a program with the goal to see a 5% increase in female leaders in the next 15 years.
Representation matters, and as we launch our third year of this initiative, we created a platform to convene like-minded professionals representing a wide variety of industries and experiences.
The C-Suite is Calling is a call to action for men and women to advocate for female leadership in the workforce and includes multiple opportunities for engagement. Each touchpoint creates a space for continuous growth, collaboration and innovation through thought leadership panels, monthly coffee and conversations, membership community, and more.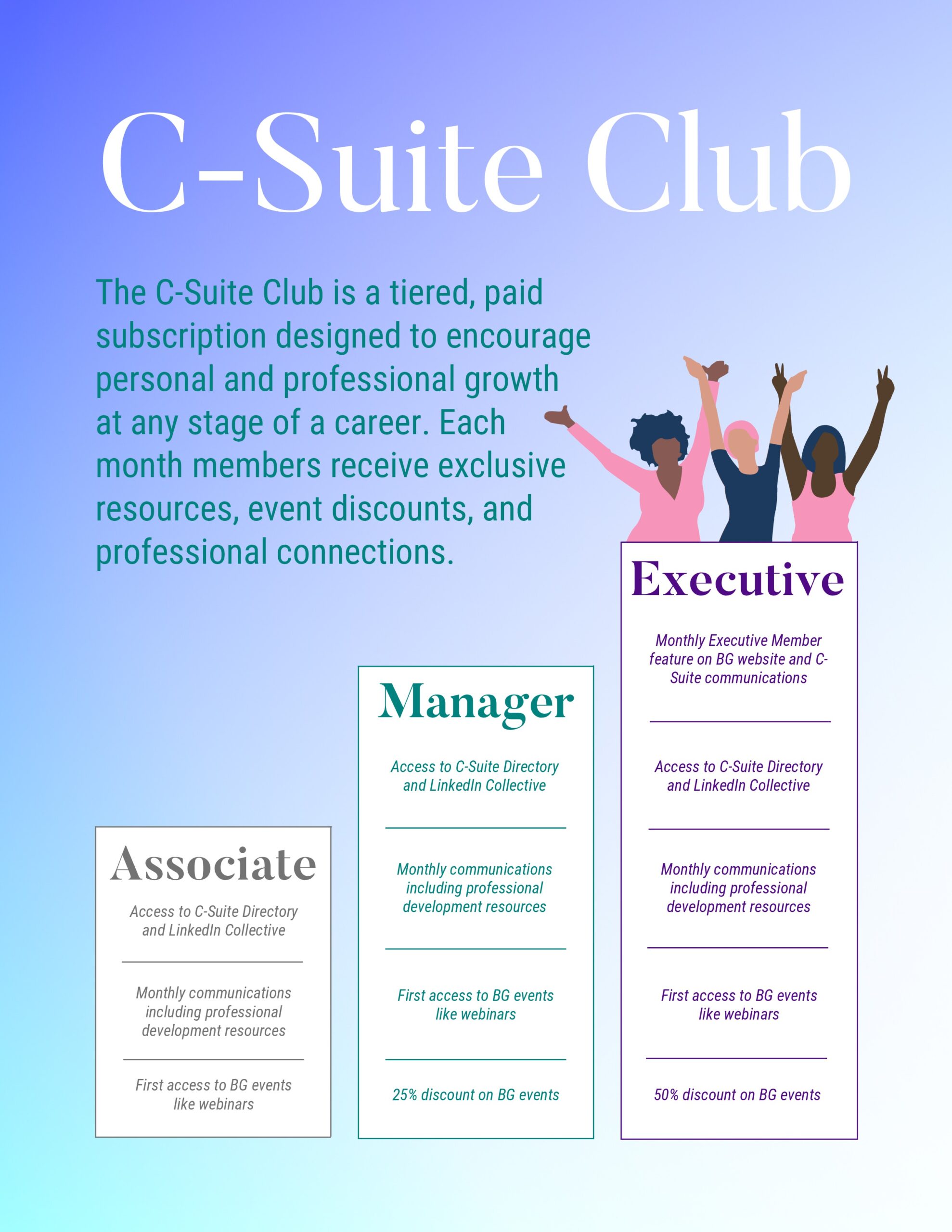 Interested in joining BG in our mission to see more women leaders in business?
Join the conversation today by joining our private LinkedIn C-suite Collective. CLICK HERE