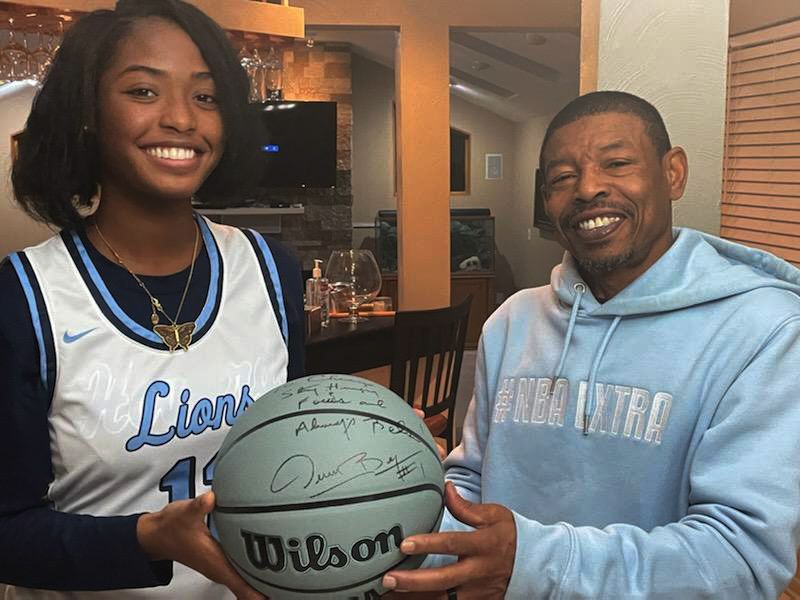 Howard High girls basketball guard Samiyah Nasir and former Dunbar, NBA star Muggsy Bogues develop unlikely friendship
Watch Howard High School junior guard Samiyah Nasir, and her quickness and defensive tenacity are undeniable.
Nasir modeled that quickness and tenacity after her all-time favorite NBA player, guard Muggsy Bogues. Bogues, a former Dunbar High School guard, starred on what some say is the greatest high school team ever in the mid-1980s before a 14-year NBA career.