Professional Experience backed by successful outcomes.
We bring more to the table than just a robust rolodex and creativity. We bring quality assured, white glove customer service backed by thoughtful, calculated logistics. Our practices transform ordinary projects into unmatched experiences.
Consulting. Creating. Connecting. Customer Service.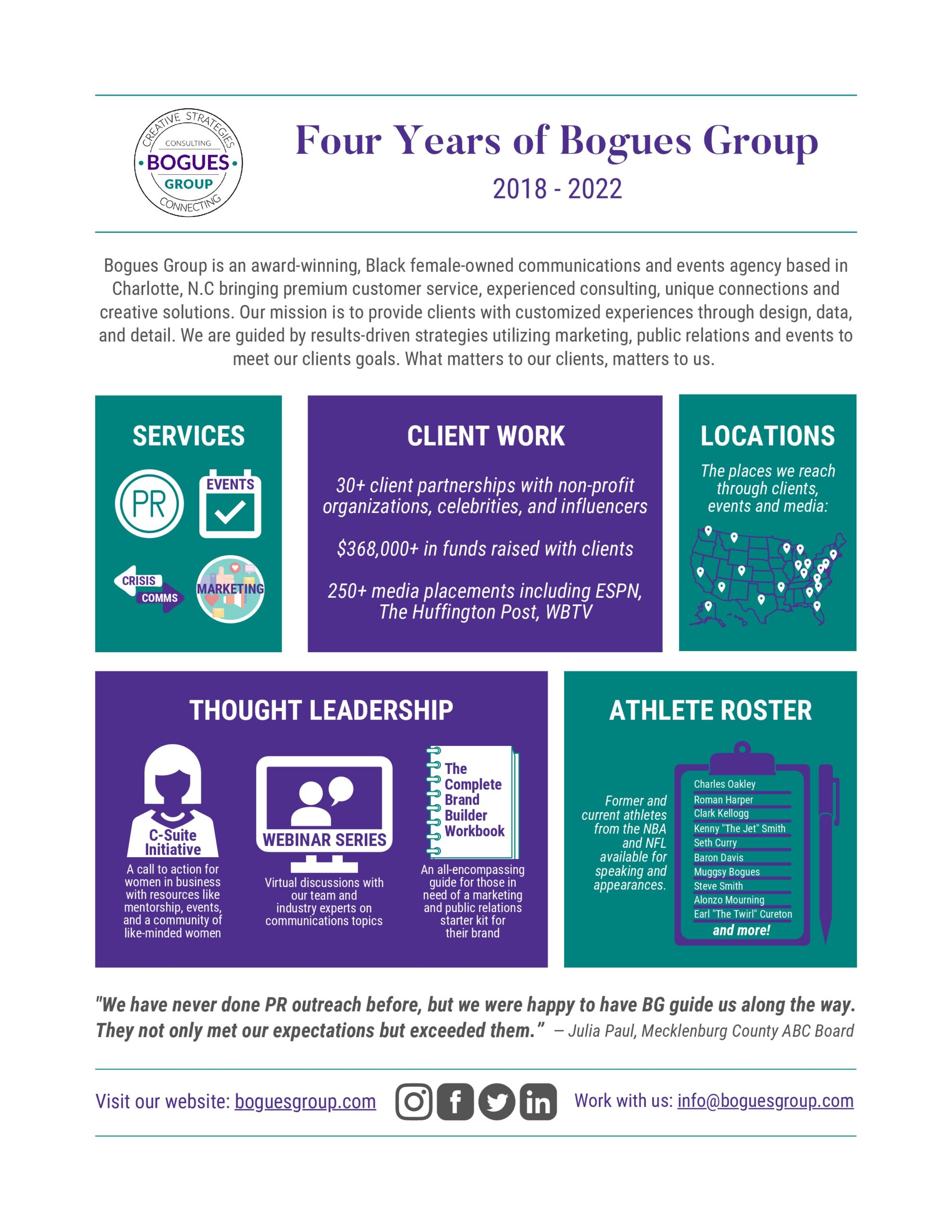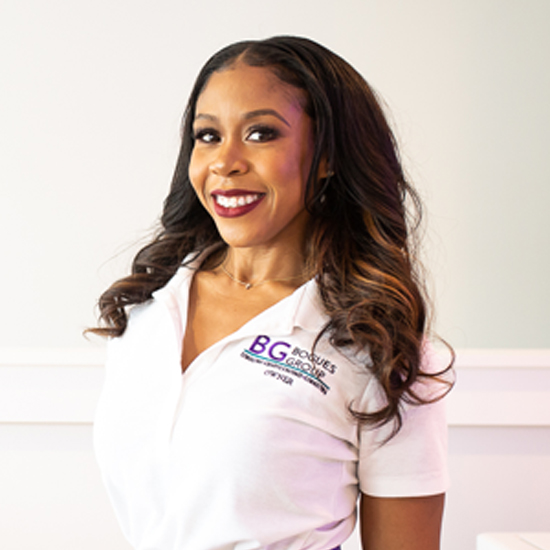 Brittney Bogues
Founder, Chief Innovation Officer
BG Founder and Chief Innovation Officer Brittney Bogues is an influential communications executive for several brands, personalities and concepts with a proven track record of securing positive press, engaging public interest and generating significant social media buzz. Brittney is creative, persuasive and highly adaptable to the evolving demands of a dynamic consulting landscape. When she is not closing deals and covering press, Brittney is most likely listening to good music, dancing or entertaining. Brittney works closely alongside her killer team to offer award-winning, white-glove service, extensive industry experience, and a substantial network of cultivated relationships that we put to work for you. What matters to you, matters to us.
Bogues has 10+ years of communication, business and nonprofit expertise and equipped with a masters degree she prides herself on providing quality, creative, individualized, strategic, results-driven solutions for each client. Our home office is located in beautiful Charlotte, North Carolina, but our team is available to consult anywhere in the U.S.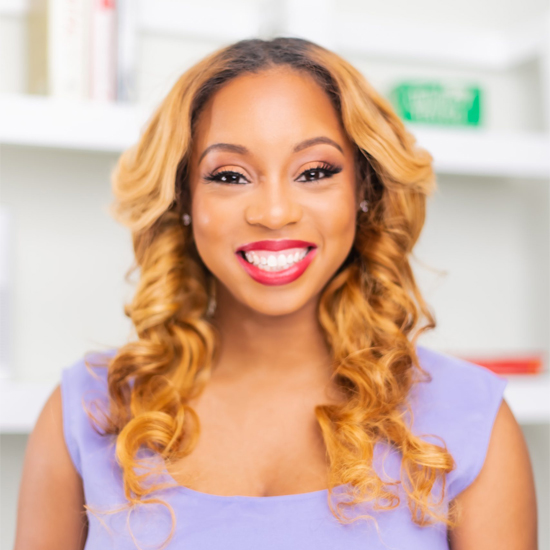 Jaclynn Cross
Managing Partner
Jaclynn Cross is a dynamic operations and events professional with a proven track record of streamlining processes, creating unique in-person and digital experiences while maintaining a positive, collaborative work environment. As the Managing Partner of Bogues Group, Jaclynn oversees the Events Department and day-to-day operations. With nearly 10 years of experience in corporate and non-profit organizations, Jaclynn uses her vast experience to ensure a positive and consistent interaction at every touchpoint.
Keri Rist
Senior Partner
Keri Rist is an experienced project manager bringing over 12 years of PM and client relations knowledge to BG. Keri holds certifications as both a Project Management Professional and an Advanced Scrum Master and is always on the lookout for the latest industry trends, tools and data. Keri worked at Bain & Company prior to joining BG and thrives on creating effective, meaningful connections with her clients. As the Senior Partner at BG, Keri mainly focuses on engaging and managing our high profile marketing clients by implementing new and streamlined processes, content and social media calendars, communications plans and strategies and social media SOPs among many other deliverables. Keri prides herself on being results driven and analytical while never compromising her strong interpersonal skills.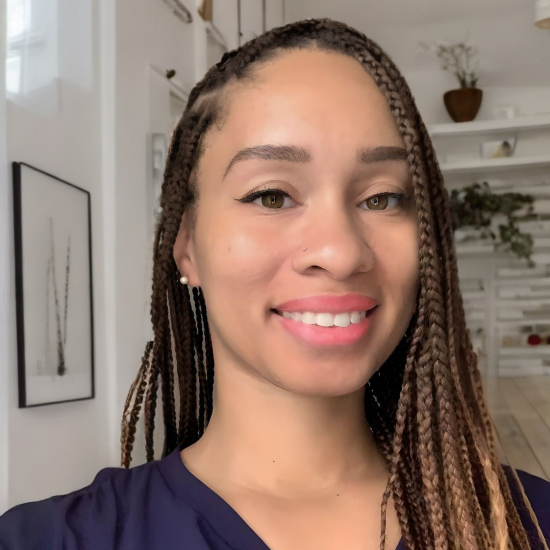 Ashli Brown
Executive Administration Assistant
Ashli Brown is a highly organized, experienced Executive Administrative Assistant with over a decade of success in C-suite Executive Assistant positions and two years as an Operations Manager. With a track record of solid performance in high-volume, high-pressure environments, Ashli skilfully manages administrative duties and client relations. Coupled with being a team player, she believes in the bigger picture; "When One Succeeds, We All Succeed." As an Executive Administrative Assistant, she ensures and streamlines smooth day-to-day operations with her robust "can–do" approach and efficient handling of confidential client inquiries, onboarding, facilitating meetings, and timely access to the partners.
From a Graphic Design and Business Management background, Ashli turned her passion for art into a multi-faceted "Jill of all trades" skill set, offering graphic design services, critical administrative needs, and fine-tuning the workplace for c-suite executives.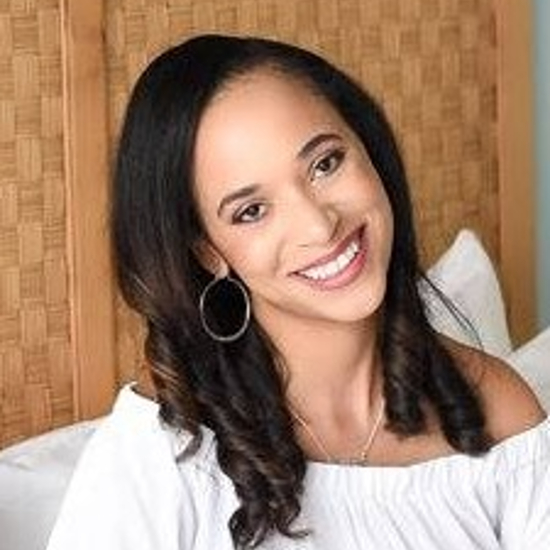 Bee Dean
Marketing & Events Coordinator
As Marketing and Events Coordinator, Bee is responsible for planning and producing the execution of communications and marketing plan activities such as promotions, collateral materials, and media at Bogues Group.
Bee has significant experience across marketing and product development, communications, event management, branding, lead generation, public relations and investor relations, strategic planning, revenue management, organizational design, and innovation.
Bee is focused on driving the Bogues Group's vision of helping the world run better and improve people's lives by building and supporting marketing programs and events to promote our exceptional innovation and purpose-driven initiatives.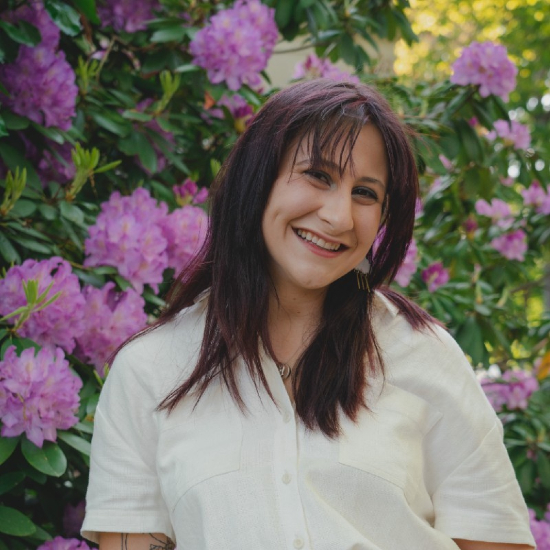 Olivia Feldman
Director of Communications Operations
Olivia is a communications professional with leadership experience in nonprofit and startup development. She played a pivotal role in developing a nationally recognized nonprofit organization as the Communication Director. With expertise in policy writing and a background in communications leadership, she has experienced talent in content creation, marketing, SEO, communications, and media management. A graduate of Wellesley College, Olivia recently returned to California after spending years in Boston. In addition to her professional achievements, she likes working with her hands, spending four years working in a wood shop as a lighting technician, carpenter, and expert heavy-lifter. Outside of work, Olivia enjoys crocheting, leisurely walks in the sun, and spending time with her family.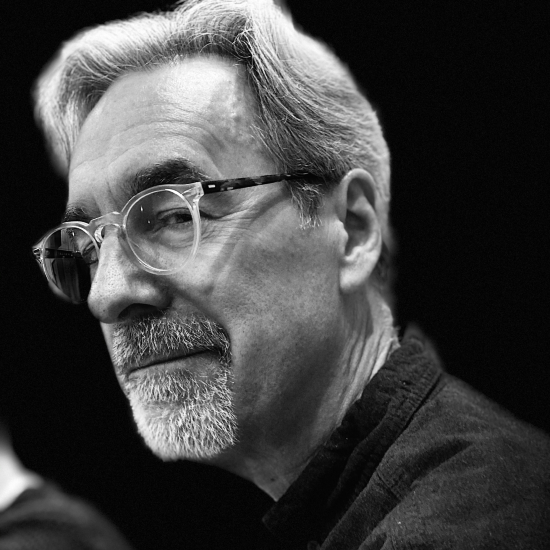 Don Anderson
​Don Anderson is Board Chair for GBCI, the organization that runs certification and credentialing around the LEED green buildings programs.  He is an Operating Advisor to Blackstone, having served for ten years as Chief Sustainability Officer in its Portfolio Operations Group.  Before joining Blackstone in 2011, Mr. Anderson was Vice President of Global Strategy and Business Development at ICF International, where he sold and managed energy efficiency and sustainability projects in the BRIC countries and Europe. Prior to that, he provided strategic consulting to portfolio-oriented corporations and programs associated with operational excellence and sustainability, including ENERGY STAR, USAID, USPS, DOE, and the U.S. Green Building Council (USGBC).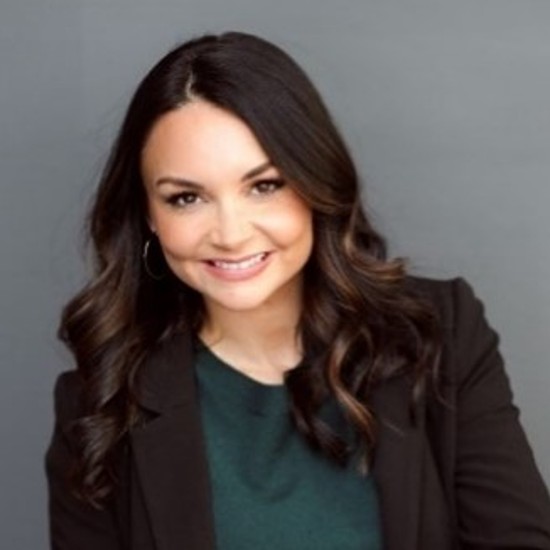 Michelle Diamandis
Michelle is a communications expert with 17+ years of experience working with brands across industries, with a special focus in CPG  and alcoholic beverage brands. Currently, Michelle is a Marketing and Communications Consultant working with a variety of brands including cannabis and whiskey in addition to working with clients via a Social Impact Agency. Michelle loves working with clients to develop their stories and share them with the world. Prior to starting her own firm, Michelle managed Public Relations for The Boston Beer Company launching campaigns and ongoing
media relations efforts for its Samuel Adams brand, and the company's philanthropic program. While in this role Michelle handled thought leadership opportunities for Samuel Adams Brewer and Founder Jim Koch, managed branded partnerships with chefs and retail partners as well as drove influencer and integrations in order to build buzz for the brand. Before working on the
communications team at Boston Beer, Michelle was the event marketing/promotions supervisor for the Samuel Adams brand both locally and nationally.
Prior to her work at The Boston Beer Company, Michelle worked at various Boston- based brand experience/marketing agencies managing marketing initiatives for her various clients. Michelle is a great storyteller and has an extensive list of local consumer and trade media contacts in the New England area as well as nationally. If there's a story to tell, she knows how to tell it in a way that resonates with stakeholders, and especially media.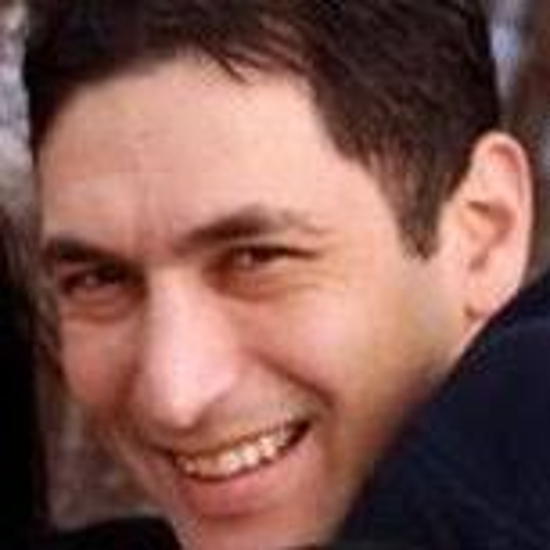 David Eyl
Prior to joining Sportstoday, David Eyl was Vice President of Marketing for SFX Sports Group from 1998 through 2005. He holds a BA from Emory University, an MA in Sports Management from Ohio State University, and received a law degree from Temple University.
Sportstoday offers a cutting edge suite of online store, online ticketing and fan club services and solutions. A division of Live Nation Entertainment, Sportstoday is based in Charlottesville, VA. Clients include Tiger Woods, Dale Earnhardt Jr., Shaun White, Jeff Gordon, UVA Athletics, The Dave Matthews Band, USA Basketball, Jillian Michaels, and The AT&T Tiger Woods Foundation PGA Tour Event.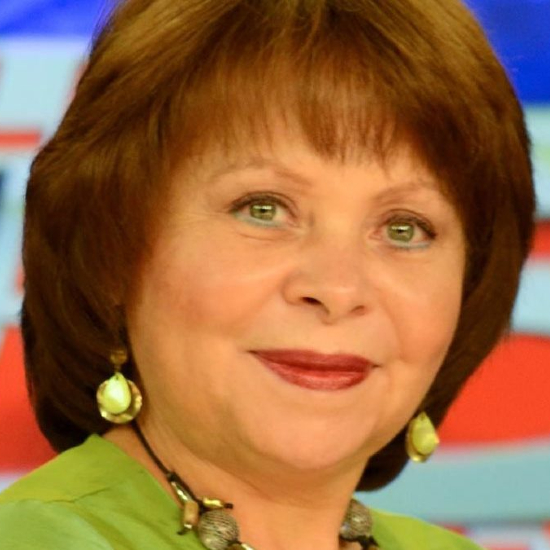 Rita Scott
Station manager and broadcasting executive Rita Scott was born on February 2, 1951, to Dorothy and Ervin Moore in High Point, North Carolina. Scott attended Griffin Elementary School and graduated from William Penn High School in 1969. Scott then attended High Point University, where she studied speech and business, and went on to receive her B.A. degree in broadcasting with a business minor from Appalachian State University, in Boone, North Carolina.
In 1978, Scott joined WGHP-TV in High Point, North Carolina as an account executive in local sales before becoming an account executive in regional sales for WJW-TV in Cleveland, Ohio in 1980. In 1984, she was hired as an account executive in national sales for ABC Inc. in Chicago, Illinois. Scott subsequently joined WBTV-TV in Charlotte, North Carolina in 1989 where she held several positions, including local sales manager before being made national sales manager. In 1994, she joined WCSC-TV as a national sales manager in Charleston, South Carolina. Scott later served as general sales manager for WCSC in 1998 and was named vice president and general manager the following year. This appointment made her the first African American woman general manager at a local television station. Scott served as vice president and general manager until her retirement in 2016. 
Scott has served on numerous boards throughout her career, including the boards of Trident United Way Women's Leadership Council from 1996 until 2013, Spoleto Festival USA from 1998 to 2013, the International African American Museum beginning in 2000, Regional CEO Council from 2000 to 2012, The Nielsen Alliance from 2005 to 2015, the Southeastern Virtual Institute for Health Equity and Wellness, The Sophia Institute, and the Charleston Police Fund. Scott has also been honored by the City of Charleston, South Carolina with the naming of Rita Littles Scott Day in October of 1999. She was later awarded the Legacy Award by Charleston's Post and Couriernewspaper in 2015.
Scott currently  lives in Charleston, South Carolina. She has two adult sons, Darren and Travis Littles.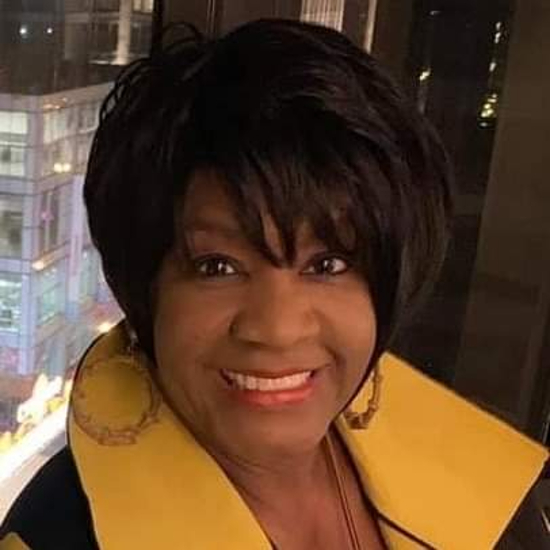 Michelle Thomas
Michelle Thomas is a meticulous professional in the field of Corporate Social Responsibility, Government Relations, Innovation, Corporate Giving Programs, Brand Marketing, Public Relations, Grantmaking and Communications. Visionary leader, Keen knowledge in working with key stakeholders driving the rhythm-of-business process, strategic/investment planning & how it relates to shareholder value. Expertise in working with Government Elites both on the local, state and national levels, CEO's, NGO's, Business Leaders & Professional Athletes. Orchestration in the delivery of high profile/celebrity special events. Driven Award Winning Million Dollar Philanthropic Campaigns. High Achiever & Recognized as a key industry leader with demonstrated proven results.  
Specialties: Boston College Carroll School of Management – Center for Corporate Citizenship
Have an event in mind? Call or email us – we can't to hear from you!