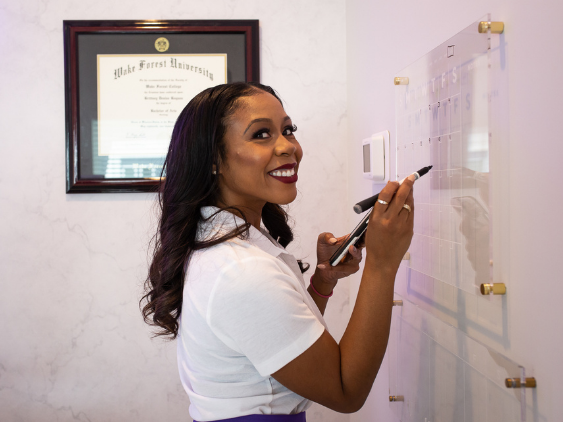 Building trust and authentic relationships with your target audience both internally and externally is a smart move. Though public relations  is critical to establishing  those valuable relationships, deciding whether or not to hire a PR agency is no small task and requires due diligence before making the decision. Do you think your brand or business is ready? 
I have been in the industry for over 10 years. In that time, I have noticed that some brands and businesses will feel they are ready to hire a PR team without clearly outlining their goals or objectives, or will have unrealistic expectations to solve their business challenges. Although PR professionals can seem like magicians, there is a right and a wrong time to hire a PR firm to maximize the partnership. Throughout my experience, I have observed three common red flags  among businesses  seeking PR agencies to address pain points but  ultimately left unsatisfied with their client-agency relationships over time. To help eliminate the headache and heartache, here are the "Big Three" elements to consider before hiring a PR team. 
The Big Three 
Brand Identity
Brand identity is far more than just your logo and website; it is the special sauce that sets your brand and or business apart from the rest. Brand identity is the collection of elements that portray the right image to ideal consumers whereas branding is an active marketing practice to continually and distinctively shape the brand. A clear brand identity and specific goals makes for a great collaboration with a PR firm. Without a clear, established vision, brand confusion creeps in and can quickly burn out the agency relationship. 
Budget
Whether your business is a startup or established, accurate budgeting is crucial. Developing an accurate budget requires analyzing your monthly expenses, income, forecasting revenue, internal projects and other hard and soft costs in the planning process. From time to time, Bogues Group encounters businesses or brands who know they want and need public relations assistance but have not accounted for the cost in their annual, quarterly or monthly budgets. Most PR agencies have performance-based or retainer-based pricing, which can quickly add up, especially if your campaign calls for national attention. Review your goals and objectives and create a wish list. Then, determine which needs or services are critical must-haves vs. nice-to-haves. This will help as you are enlisting PR help because you have factored the costs into your monthly, quarterly or annual spending. 
Booster 
This final trend is one I see too often and, frankly, is one of the reasons for this week's blog. Brands or businesses are looking for a quick boost in sales to help meet a revenue goal and think PR can solve the problem. PR helps build brand awareness and works to create the long-term perception of your company. If sales are the lifeline of your business model, leaning on PR to reinvigorate your sales pipeline may not be the best approach. The role of your PR team is different from your sales team. While a media placement will drive traffic to your site,build brand loyalty, and, perhaps, drive some people to purchase,but it is seldom that a placed article will guarantee lead generation or result in conversions. 
While a business or brand may seek an agency when looking to boost sales, acquire customers, or get ahead of the competition, it does not mean the business or brand is ready for PR.
Instead, look for trending topics that your company could be a thought leader on or turning points for the company, such as new funding, new or changing leadership and a portfolio of clients and partners who are willing to stand behind your brand. These are generally ideal opportunities for PR campaigns. Remember to choose your brand's moment. If you are looking to hire a PR team to address some of the challenges I discussed, it may be best to hold off on looking externally and attack internal business issues before undertaking a PR agency.