332 days.
That's how long it has been since I went to a live, in-person sporting event.
The Washington Wizards beat the Knicks, 122-115, at Capital One Arena that night. I have been to hundreds of NBA games. Who would have ever thought a Tuesday night battle between a pair of (way) sub-.500 teams would hold such relevancy nearly a year later?
Boy, do I miss it.
After spending my youth obsessed with sports, idolizing Magic Johnson, playing living room volleyball with a badminton net at the age of three, and chasing down home run balls from my cousins in the field behind my grandparents' farmhouse, I was fortunate enough to make a career out of my passion for sports. Starting as a one-woman shop at a small NAIA university in Pittsburgh, I moved on to the University of Maryland, then went pro at Monumental Sports & Entertainment in the Nation's Capital, before most recently working with an all-star roster of current and former professional athletes at the Bogues Group.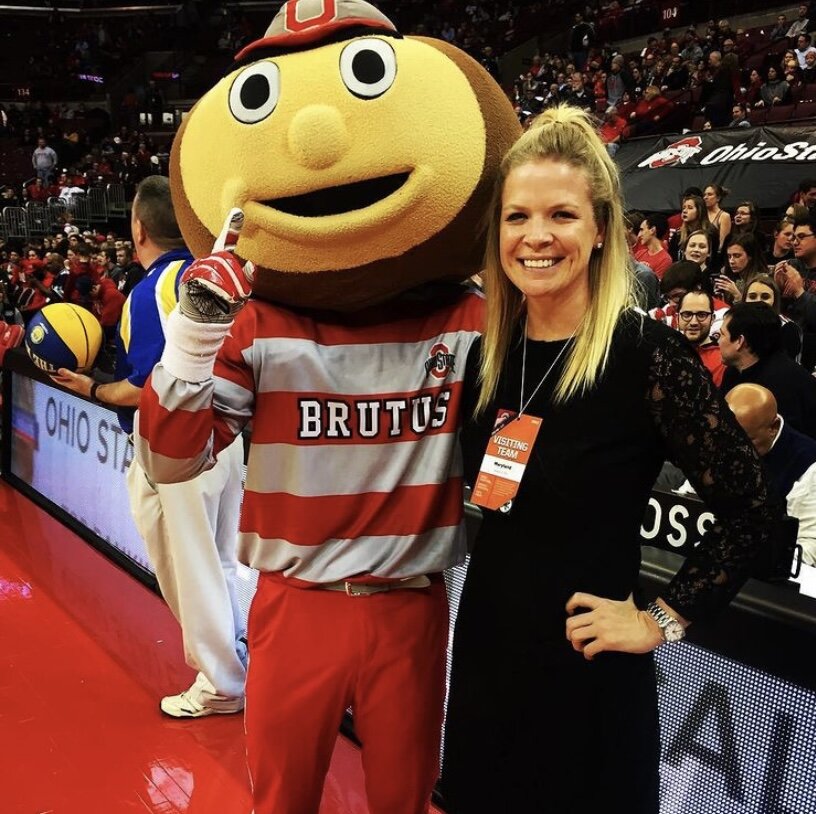 As a youngster collecting hoards of baseball cards, I can remember wanting to be a part of the game but not really knowing how. I played sports with the boys as long as I could and fell asleep to Sunday Night Baseball on ESPN in my childhood bedroom plastered with posters of Kirby Puckett and of course, Magic, until I was about 17. After landing a scholarship to play volleyball at Marshall University in Huntington, W.V., I pursued a career in broadcast journalism because at the time, that was the only representation I could see of women being an actual part of the game.
Upon graduation, my college coach steered me into a graduate assistantship in sports information, which to this day is one of the best decisions I have ever made. The opportunity to work in the public relations realm alongside some of the greatest athletes – and people – in the world, tell their stories, create messaging that exemplifies who they are, and be witness to iconic moments in sports is in one word, incredible.
More and more doors are finally opening for women to be decision makers in sports and it's about damn time. According to Reuters, the viewership of the Super Bowl, arguably the most grandiose event in all of sports, averages about 53 percent male and 47 percent female, yet so few women have a seat at the table in the NFL. It makes zero sense. The same can be said for Black coaches and executives, but I will save that for another blog!
Despite being married to an opposing General Manager in the same division, I was ecstatic at the hiring of Kim Ng as GM of the Miami Marlins. A baseball lifer. Well-respected by everyone in baseball. It took her 30 years in the game to finally get the big gig. Everyone will be watching, including owners of other franchises both in and out of baseball. I, for one, hope she kicks ass – against everyone except for the Nationals, of course.
The amount of pride I have in these trailblazers is tough to put in words. I now imagine that same 12-year-old girl, sitting in her room, watching YouTube highlights of Steph Curry or Mike Trout, not being limited by only pursuing a job in media or athletic training just to be in sports.
The doors haven't just been opened for women, they've been kicked in, and it is truly a beautiful thing.