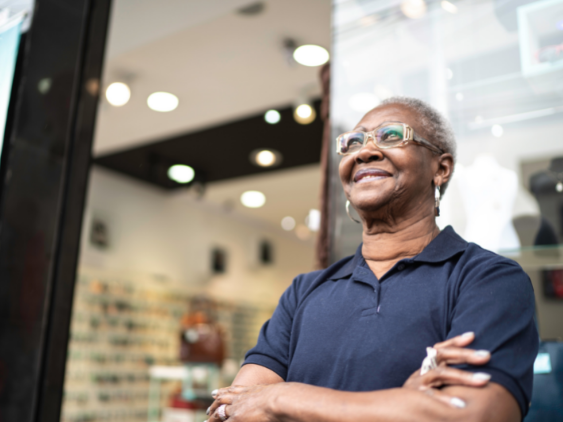 The New Year is upon us and more Baby Boomer Small Business Owners (SMB's) are focused on their brand. But what is a brand exactly and how do you build it?
Did you know that Boomers and Millennials are taking over the business world? An April 2019 study by Guidant Financial revealed that over 51% of Baby Boomers (born 1944-1964) are aspiring small business owners. This marked a 28% decrease in the share from millennials. Just a year later in 2020, 41% of small business owners self-identified as Baby Boomers.
This makes Boomers the second largest population of small business or franchise owners, with Gen X at 44%. 78% of all respondents reported their business. Plus, seventy-eight percent of Boomer businesses are in the black, making them the most profitable age group of small business or franchise owners.
Small businesses are successful when they create a brand that meets the needs of their target audience.  As 64% of customers connect with brands that share values, crafting a brand messaging that resonates with the target audience is more important than ever. But, how do you create persuasive and effective brand messaging that captures your customers' hearts and elevates their experience?
According to this study the top 3 challenges for small business owners are:
1. Finding Customers
2. Hiring and Retaining Talent
3. Spreading Brand Awareness
From our experiences and through research, BG recommends these key components to consider when building your brand:
identify your audience
establish a brand identity
know your unique value proposition
Our comprehensive whitepaper Baby Boomer's Business Branding Guide to Growth & Innovation covers the items above, the top 3 challenges and more. Download the full report today and you'll be one click closer to elevating your brand.