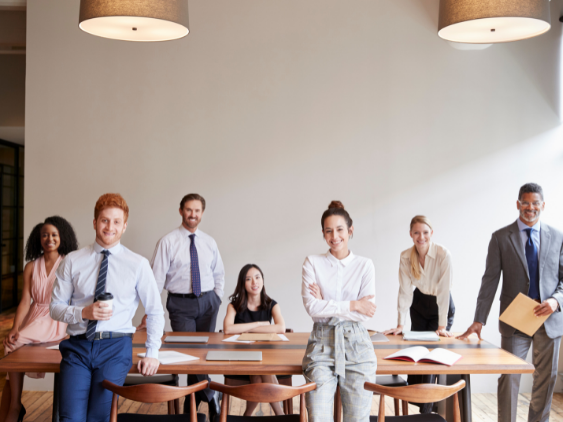 Taking that final leap from college to career can be intimidating. Some may feel discouraged when applying for new opportunities because many positions require some experience, references, a portfolio of previous work and more. Don't fret – many are in the same boat trying to figure out what they want to do. We all have to start somewhere, so here are five tips for young professionals
Know what you bring to the table
Many young professionals feel discouraged when making their way into a new world because of less experience, limited references, a small portfolio, or anything else that makes them feel like a novice. No matter what your experience level is or how many connections you have, every person has something valuable to offer. Identify your strengths, know where you can improve, and be confident in the skills that you bring.
Don't be afraid to say "no"
It can be tempting to accept any offer that comes your way when you're just beginning in an industry – of course you want to start gaining experience right away and begin your career. However, don't be afraid to say "no" to something that 's not really for you. There will always be more opportunities to come your way, and there's plenty of time to find the best fit.
Continue finding new passions
Just because you're focused on a certain industry now doesn't mean you can't change paths. It's important to have hobbies and interests outside of your career that not only create a more positive work-life balance but could also lead you down a new path to further develop your skill sets.
Don't sweat the small stuff – focus on

your

bigger picture
It can be frustrating when you don't achieve what you want – whether that's a job, internship, graduate program, etc. The no's are tough, but you should always keep in mind that your opportunity is coming. Not getting a certain offer gives you the opportunity to keep searching and find something better.
Prioritize yourself
Our society puts a huge emphasis on work, but your well-being will always be more important than a job. Prioritize your health (mental, physical, emotional, social) and your quality of life. A job that gets in the way of your basic priorities like adequate rest, healthy eating, and exercising is not beneficial. When you are healthy and happy, then you can give your best work and excel in your career.
Don't be afraid to put yourself out there. Introduce yourself in new settings, look for a mentor,or find groups of like-minded people that can share resources and help you elevate. You never know what kind of opportunity will come your way.
If you're looking to get involved in the communications industry, check out our monthly webinars. Learn from seasoned PR pros about marketing, events and public relations, hear first-hand accounts of client experiences, have the opportunity to discuss your thoughts and make connections: https://boguesgroup.com/webinars/