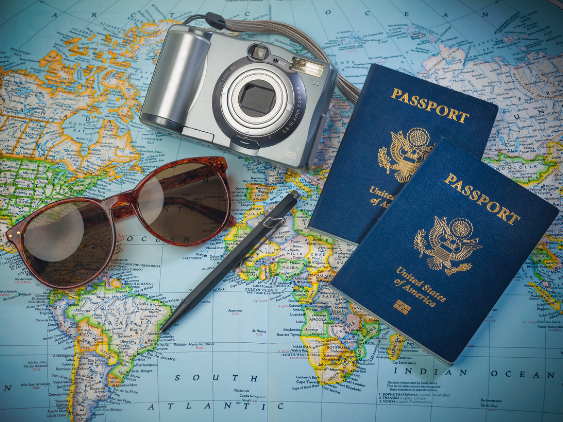 I don't know about you but one of the things I missed the most during the pandemic was travel. There's nothing better than mapping out your trip, discovering new places and creating memories to last a lifetime. I truly believe travel can be life changing and many of my trips have provided inspiration in my work as a public relations professional as well.
With many companies permitting at least some level of remote work as we continue to live in these unprecedented times, now is a better time than any to plan a trip to spark your creativity and provide new perspective. As someone who has had the wonderful opportunity to travel both in the U.S. and abroad, here are three recommendations for locations to visit this year to stimulate your mind, broaden your networking reach and give your social media a boost.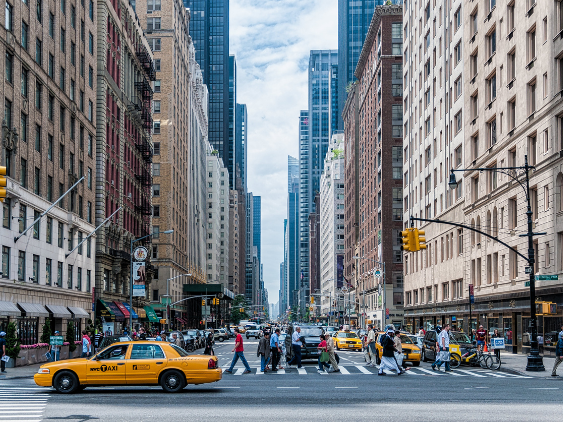 The city that never sleeps. Manhattan screams main character energy every time I visit. The feeling of the towering skyscrapers, yellow cabs and the bustling people is unmatched and really gives prospective on just how big and diverse this world is. The good news is slowly but surely people are returning to the Big Apple, a city that was tremendously impacted by COVID-19.
From a professional perspective, New York City is the media capital of the world, boasting some of the most important newspapers, largest publishing houses, biggest record companies, and most prolific television studios in the world. More than 200 newspapers and 350 consumer magazines have an office in the city, two of the three national daily newspapers with the largest circulations in the U.S. are published in New York: The Wall Street Journal and The New York Times, and the four major American broadcast networks, ABC, CBS, Fox, and NBC, are all headquartered in New York. Be sure to schedule a few coffee meetings with folks – no strings attached – to chat upcoming initiatives and national trends.
Where to Stay: Lotte New York Palace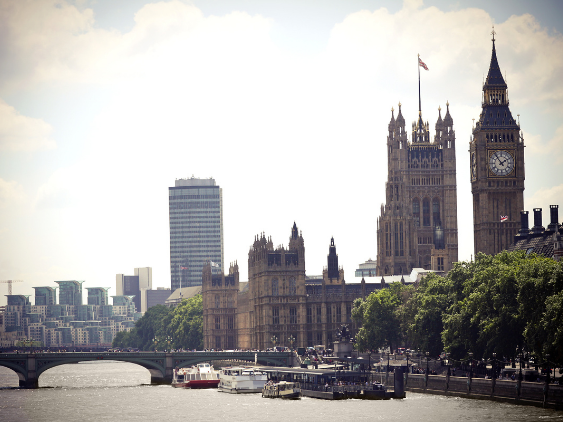 Oh, how I love London. Like New York City? You'll quickly catch feelings for London. A short jump across the pond, London is an important global hub for media, including quite a few prominent tabloids like The Daily Mail, which adds a fascinating layer to the landscape.
If you like sports or do not, you should still check out a soccer (futbol) game while you are in London. It is advantageous to see how fans outside of the U.S. consume sports, and how advertising and even sports betting is treated. Immersing myself in a different culture always sparks my creative juices in thinking about how I can take those experiences and utilize them with clients or personal branding. Speaking of personal branding, you are also sure to find a bunch of Insta-worthy gems like Elan Café to add content to your social media. Don't be shy about showcasing these trips as it demonstrates your ability to step outside your comfort zone, gain perspective and aggressively seek networking opportunities. For more information on giving your personal brand a makeover, download the Bogues Group Branding Guide here.
Where to Stay: Intercontinental London Park

There is a reason everyone and their mother is moving to Miami. The weather is incredible, and the scenery is breathtaking (how can you not love palm trees!?). Interest in relocating to Miami has tripled since last year and now ranks higher than any other destination in the U.S., according to a recent report from real estate website Redfin.com. The estimated net inflow of Redfin users to Miami was three times higher in July 2021 compared to July 2020, propelling it to the top of the list.
The top origin of those looking to move to Miami is New York, which means you are sure to find a myriad of networking opportunities down south.
Book a room at the Four Seasons Hotel on Brickell Avenue. It is gorgeous and worth every penny. Invite influencers for meetings at the pool or for drinks at the Edge Steak & Bar. Make sure to schedule a free workout class at their world-class gym and don't be shy in introducing yourself to those around you. Miami is a place to see and be seen so dress to impress and be bold with your outreach.
Where to Stay: Four Seasons Miami