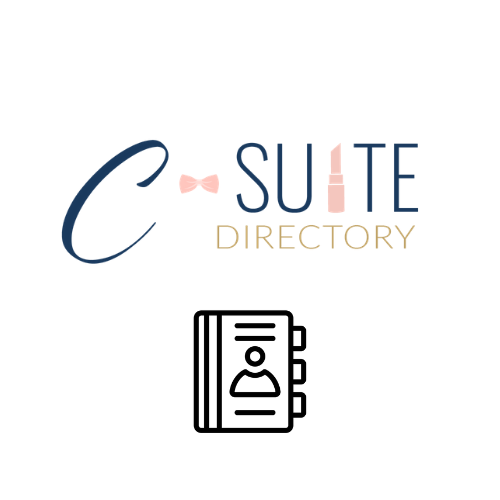 BG's C-Suite Directory is now available! This compilation of personal and professional development resources is designed to support and empower women pursuing the C-Suite and women entrepreneurs.
Purchase today to level up!
In the year of the "woman", we are coming together and realizing that women can do and be anything, especially when united toward a common goal.
Women make up 45% of the workforce, yet occupy 25% of the five critical C-Suite positions. Even worse, of that 25%, only 6% hold CEO positions and only 2% are women of color.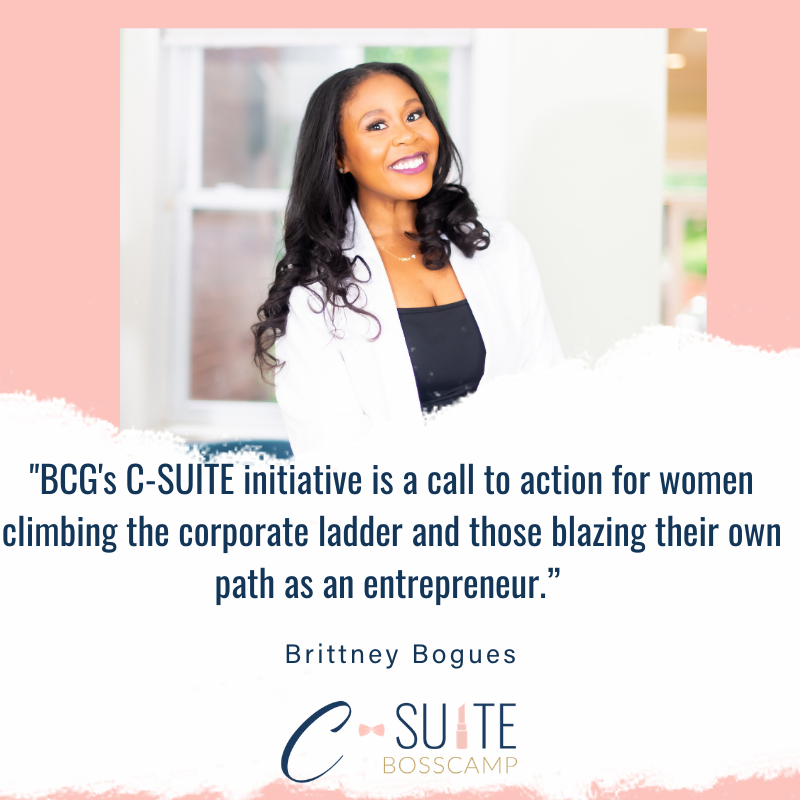 In 2018, BG introduced the first "C-Suite Is Calling" in-person event. This sold-out event convened Charlotte's high powered women executives to uplift each other in their respective journeys.
The room was filled with an unmatched energy of sisterhood and despite the challenges we faced this year, BG maintained its commitment to this important initiative by hosting the 2020 event as a virtual "C-Suite Boss Camp", a 14-day event consisting of a daily email to participants highlighting a top woman in business, communications, fashion, fitness and sports.
Each woman shared her story and, as 50+ women registered for the event as it progressed, we knew we couldn't stop there.
The C-Suite Boss Camp Collective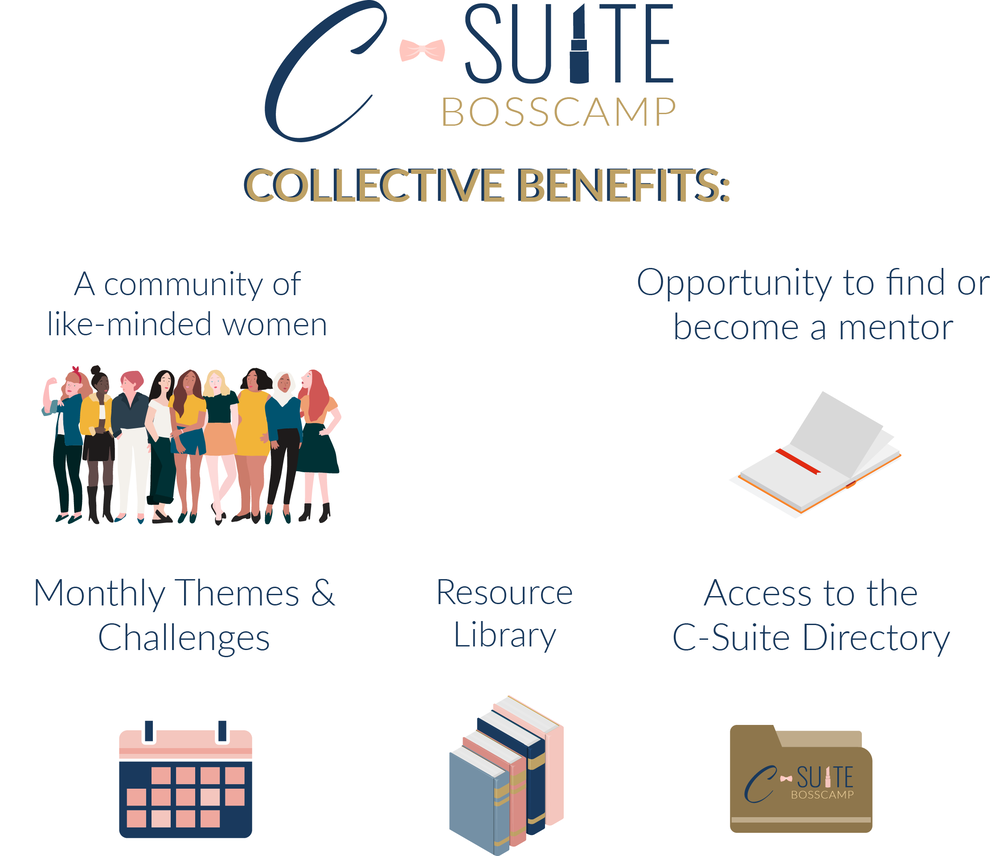 To maintain the momentum in-between events, BG has created the C-Suite Boss Camp Collective, a community of like-minded women convened to share resources integral to your personal and professional growth.